Welcome to our Website!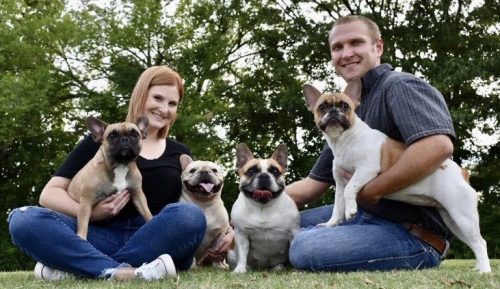 Our mission is to raise and offer for sale top quality AKC registered French Bulldog puppies. Our Frenchies will provide love, laughter, and companionship to any family or individual looking for their next four-legged partner in crime and family member.
As a young couple, with no children in the house, we can devote all our time and attention to our Frenchies. They fill our lives with so much laughter and happiness. We believe our puppies will do the same in their forever home. We raise our puppies in our home and have so much fun watching them develop their own unique personalities! We live in the country so our Frenchies have plenty of space to explore, run and go on adventures. Our puppies come with AKC registration, health guarantee, current worming and vaccination records, as well as an AKC Reunite Micro Chip.